.
A New Hope
(Episode IV) version
Here are some additional shots of the saber: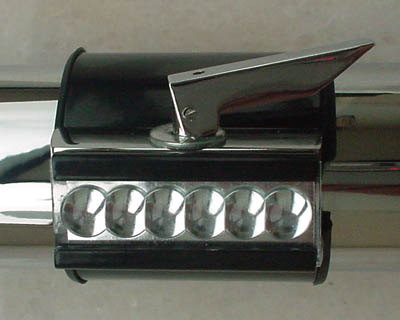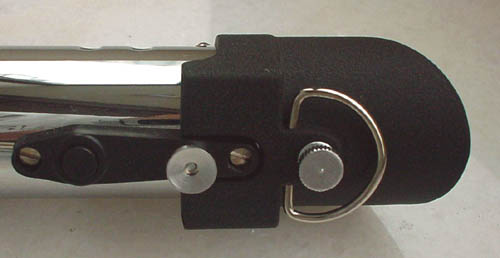 Real MPP's are EXTREMELY rare, so previously most people used the Heiland Synchronar or the Heiland 3-cell, which are the closest real flashguns you will find to an MPP.
Here's my previous Vader saber I made, based on a Heiland 3-cell.

Note that I replaced the original "guts" (ie., the emitter end under the shroud) with the guts of a Heiland 2-cell, which is almost identical to the guts of the MPP.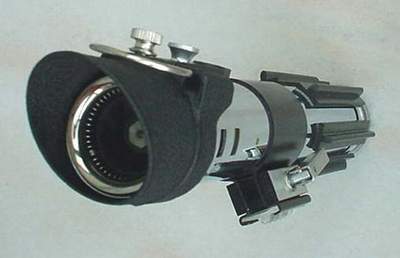 Here are a few more shots of my "Mini-Vader" (ANH style):
This saber is based on a Heiland 2-cell, with the clamp spray-painted black, and with a cut-down 5-bubble strip added as well as shortened grips.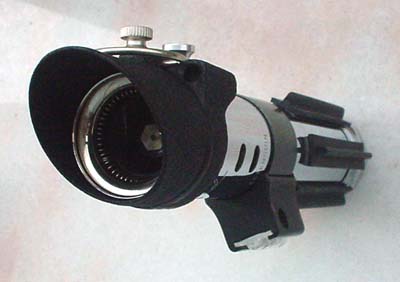 A comparison shot with Daddy: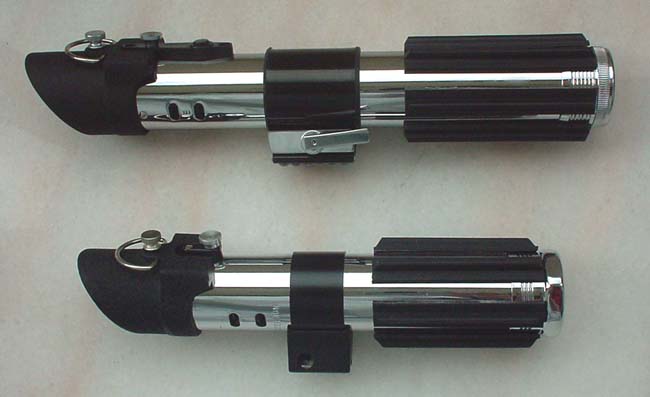 The Empire Strikes Back
(Episode V) version
I'll try to get more pics of my new MPP-based ESB Vader saber soon. In the meantime, here's my previous (inaccurate) ESB Vader saber constructed from a pristine condition King Sol:


As you can see, the main differences between this and the ANH version are the longer grips, black side bar on one side of the control box (actually, most people think it was black on both sides, and I've subsequently also changed mine to all-black).
On the left you can see the King Sol emblem above the button.
Some people have joked that the "emblem" is what Vader engraved on his saber, and it is actually a picture of the death star blowing up, with the "smile" being Vader's ship flying away and the 2 "eyes" being RIP tombstones of Vader's TIE pilot henchmen who died in battle. That being the case, I believe "SOL" would stand for "shame on Luke" (for blowing up the Death Star!) :D
Until the recent discovery, this saber would have been considered very dead on accurate to the movie version. But it's nevertheless still a great replica of the ESB version though, and a version that many people still have and use.
The Return of the Jedi
(Episode VI) version
A few more pics here of my old saber: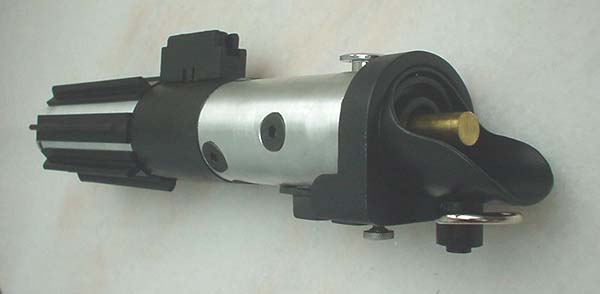 And a couple more pics here of my new all-metal highly-accurate Graflex-based one: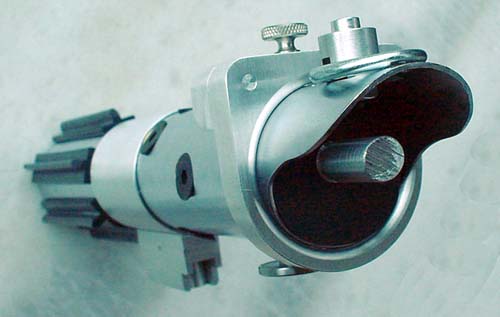 The top one is the ROTJ version, the middle one is from ESB, and the bottom one from ANH. Note, both the ANH and ESB versions shown below are of my older sabers, before I got the MPP replicas which are now used.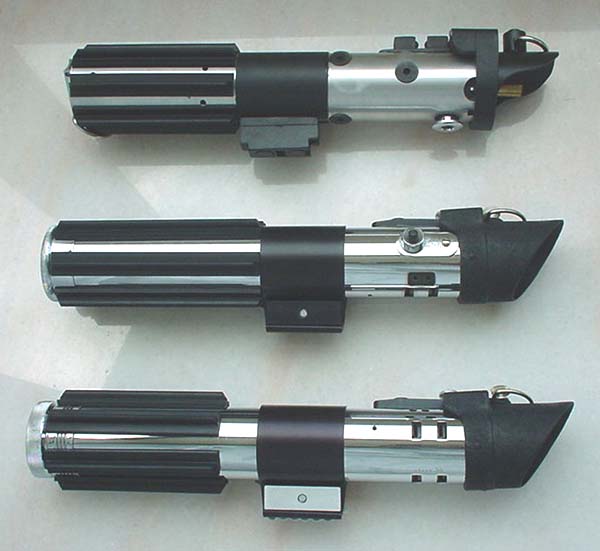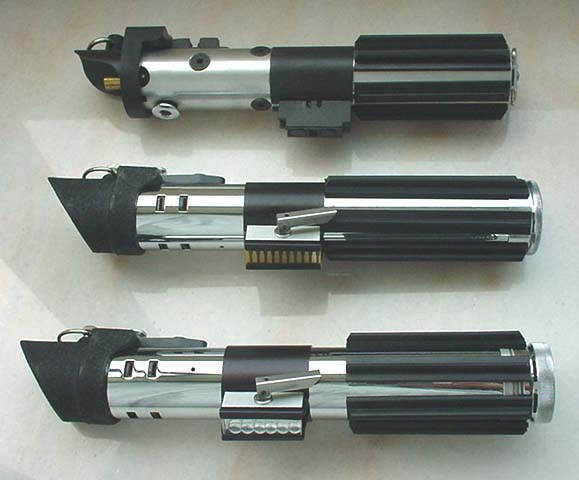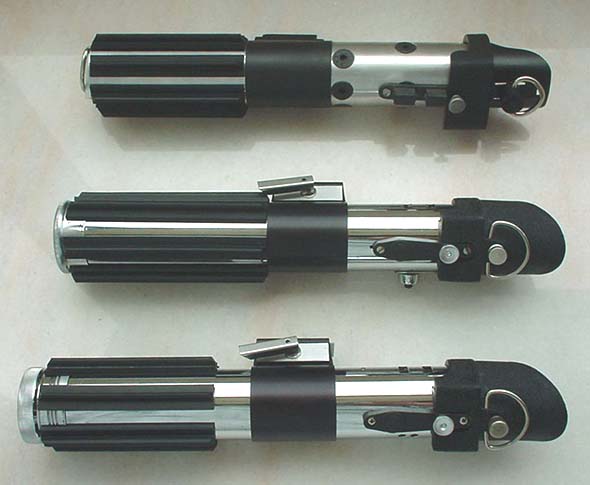 In the bottom two pics, from left, they are: ANH version, ESB version, and ROTJ version.