.
To own a lightsaber must be every single Star Wars fan's dream, and it was certainly mine ever since I watched Star Wars (A New Hope) when I was 7. It was only in late 1999 when I discovered that eBay had many people selling replica lightsabers did I manage to fulfill that dream.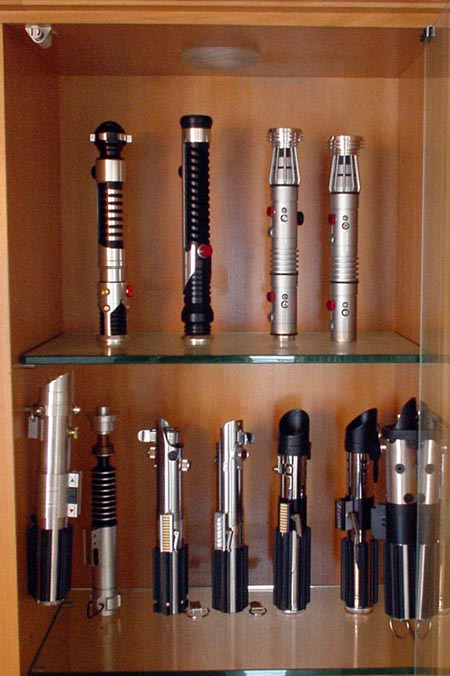 (Note: Ben Obi Wan Kenobi and Yoda lightsabers not shown above. See below.)
I've divided this lightsaber section into the following:
The Darth Vader Sabers

The Luke Skywalker Sabers




| | |
| --- | --- |
| The Jedi Master Sabers | The Ep. 1 Sabers |
| | |
| | |
DON'T FORGET TO LEAVE A MESSAGE ON MY GUESTBOOK BEFORE YOU LEAVE!!