Well, I moved apartments earlier this year. The good news is, my place is bigger and I even have my own study room now. THe bad news is, Wifey has decreed that my entire collection should now be kept in my study. :)
First, this is what you see as soon as you enter the corridor leading into the rooms. The room at the end is my study, obviously..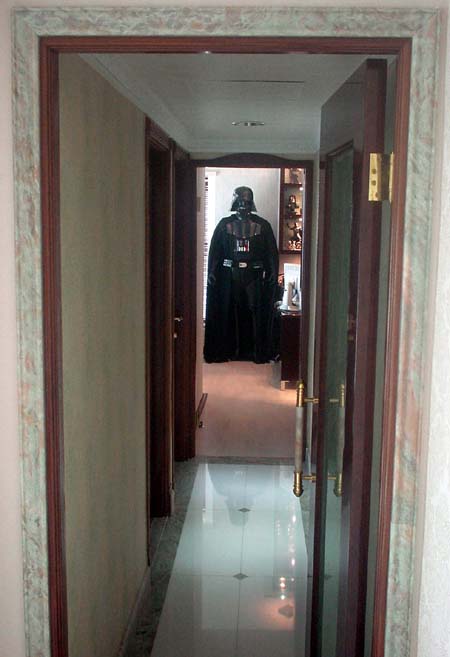 It's difficult to get good pics in this new study cos it's darker and I need to use the flash. But anyway, the following gives you like a panoramic view of the room: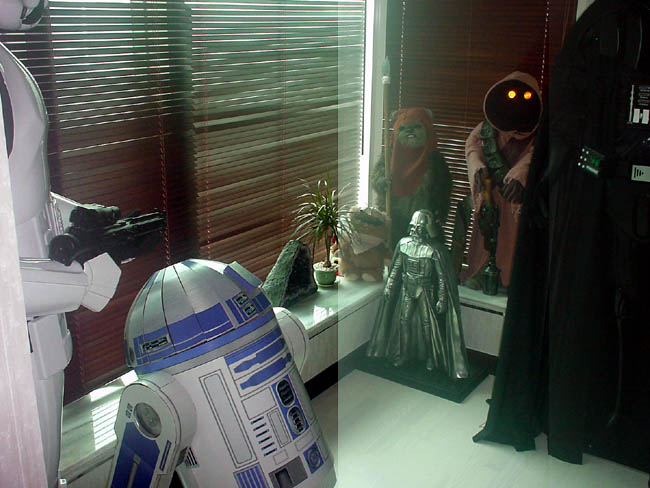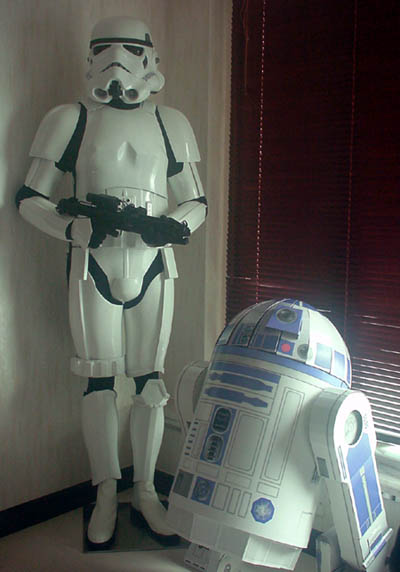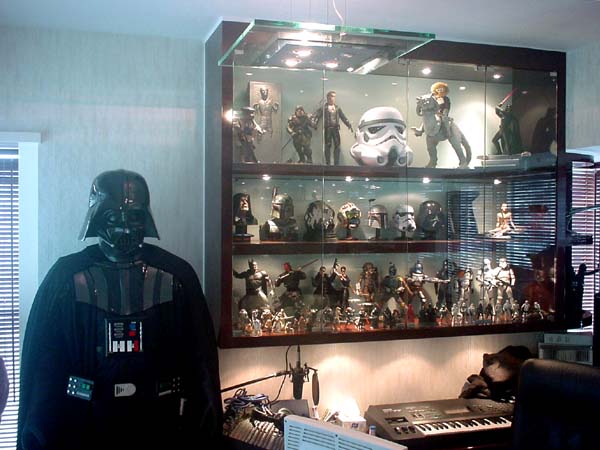 (Above:) All the cabinets were custom-made. I already knew what I wanted to be displayed where, so I made sure the dimensions would be just right.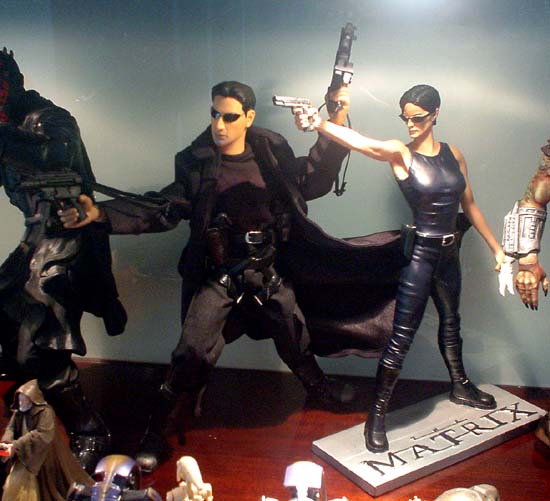 (Above:) Here's some of my newer items - a Hot Toys (bootleg, I think) 12" Neo from Matrix, and a ceramic Trinity (not sure if it's 12" scale but maybe not). Not sure who the maker is but I think it might also be bootleg. Both absolutely awesome pieces though. The Trinity statue has such a great likeness of Carrie-Ann Moss!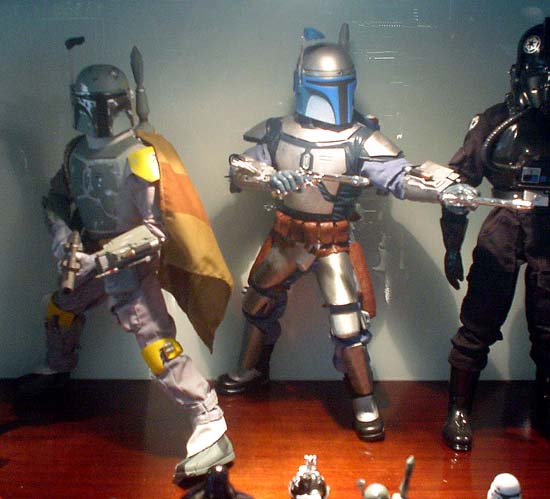 (Above:) Papa and son. Hasbro 12" Jango Fett on the right with the Marmit 12" Boba Fett on the left. This "Ultimate Jango Fett" is the best 12" I've seen coming from Hasbro, and though still not Marmit quality, can hold its own next to a Marmit.
After the above pics were taken, I added some new stuff (like the Japanese 12" Vader and Clone trooper, and rearranged the bottom shelf: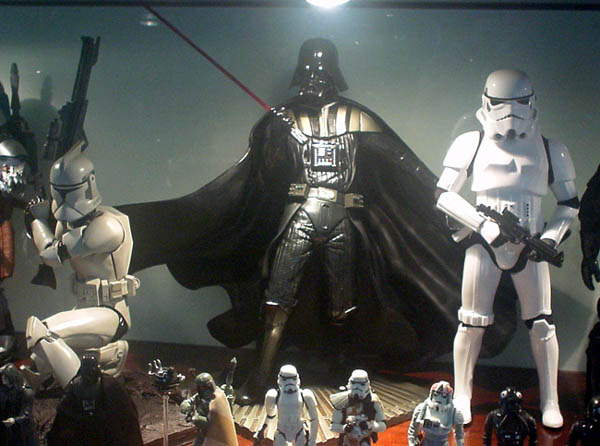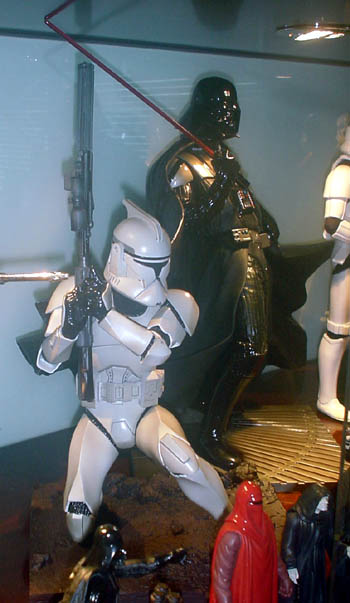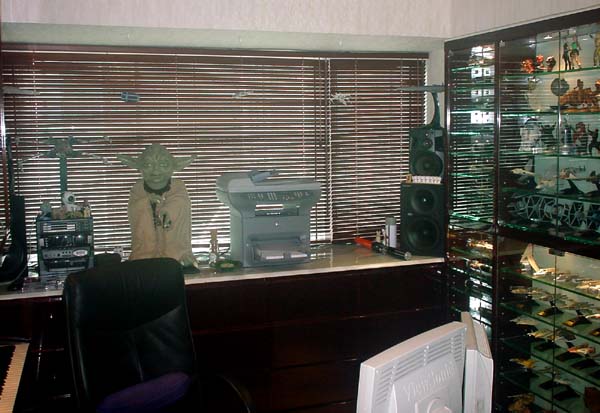 (Above:) The back of the studio. Notice there's an empty space to the right of the fax/copier machine - it's reserved for the lifesize AOTC Yoda (by Rubies) that's coming soon!!! :D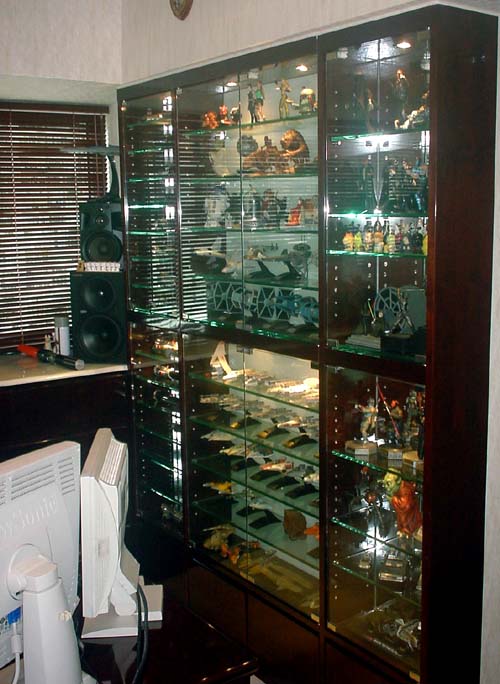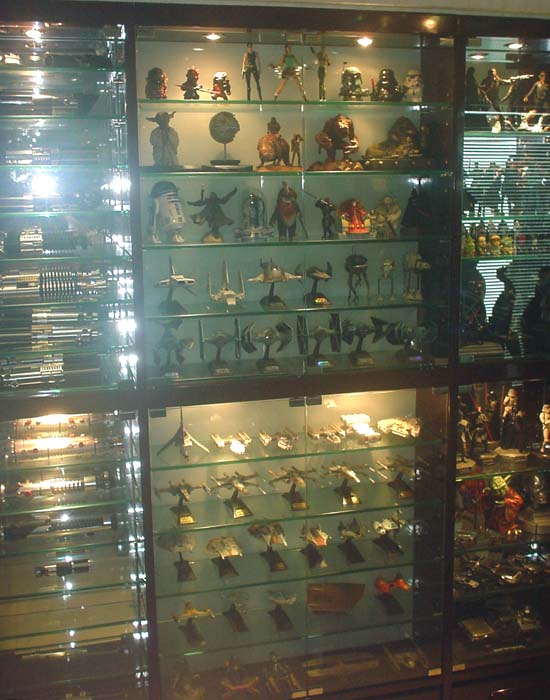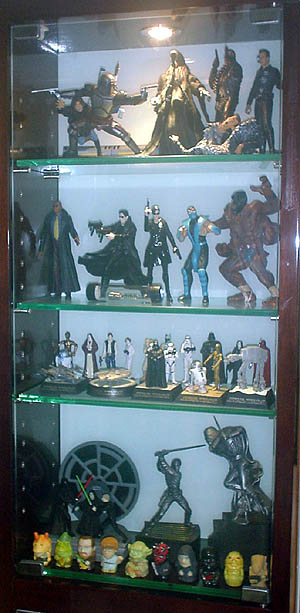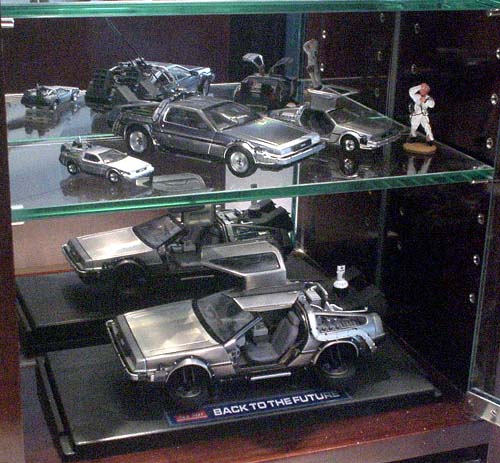 (Above:) Back To The Future Delorean madness!! :D
The bottom Delorean is a BTTF2 version by Sun Star (the wheels are retractable too). The top middle one is an Aoshima model (BTTF1). Top right is a Corgi (BTTF1), and top left is a Hotwheels (BTTF2).
Please enjoy your tour of my living room, and
DON'T FORGET TO LEAVE A MESSAGE ON MY GUESTBOOK BEFORE YOU LEAVE!!