..
Here are more pics of the superb Marmit 12" action figures: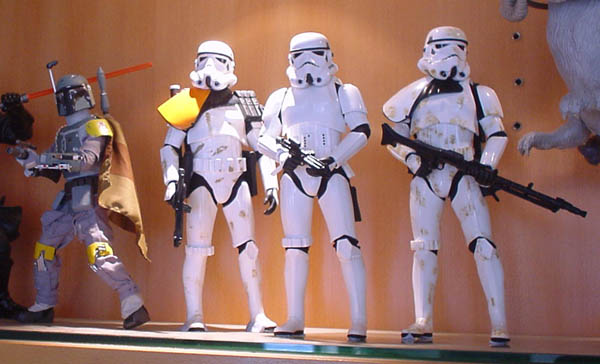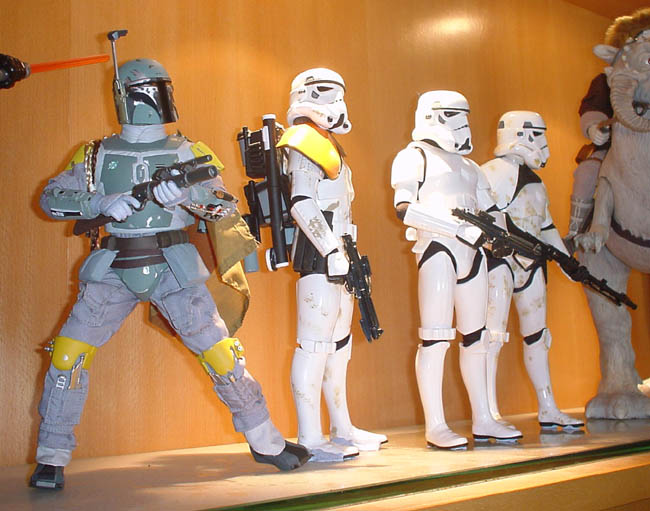 (See the troopers' feet - severe case of chewing-gum on the soles of the shoes... :)
I put blue-tac on the feet in case they topple over and fall off the shelf - it's a long way to fall!!)
The following picture shows how poseable these Marmit figures are. Here my Marmit TIE Fighter pilot broke free of the blue-tac and decided to jump off. (He stopped doing it after he realised his suit didn't have a built-in parachute.) :-)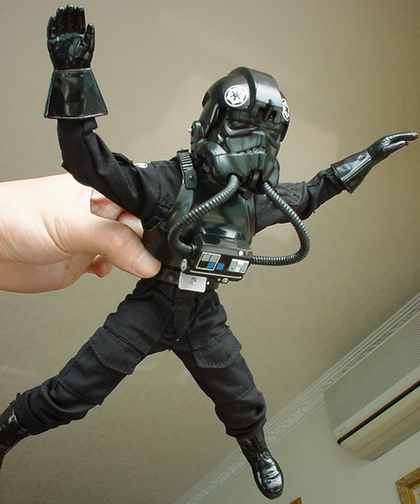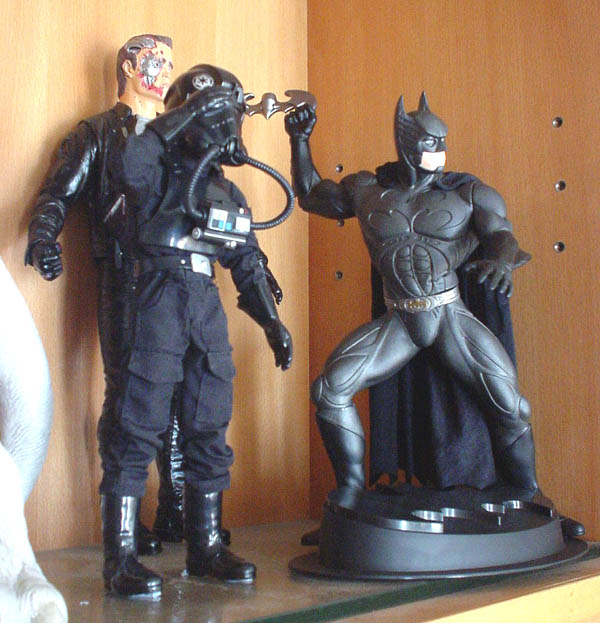 (Above pic showing Arnie as T-800 in Terminator, TIE pilot, and a very well-made Batman.)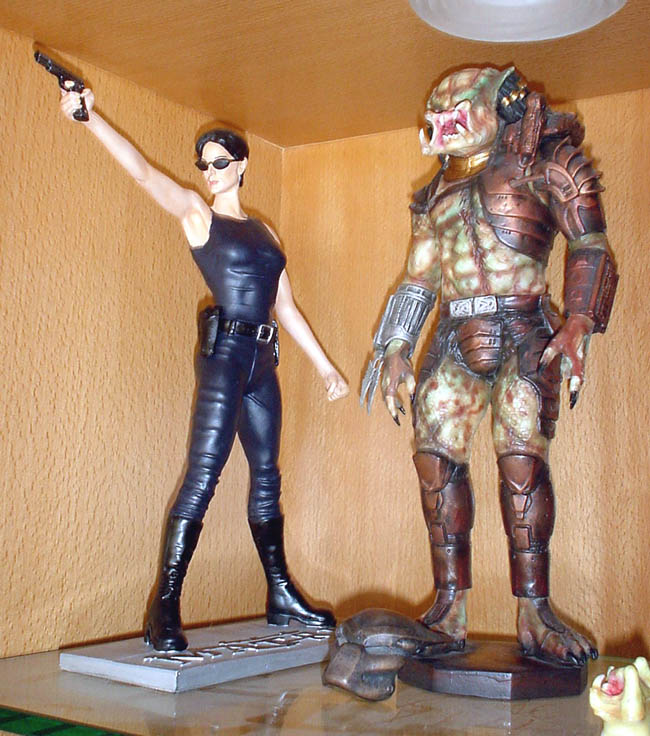 (Above pic showing a resin Trinity statue with an incredible likeness to Carrie-Ann Moss, and an excellent Predator model statue I bought in Phuket, Thailand.)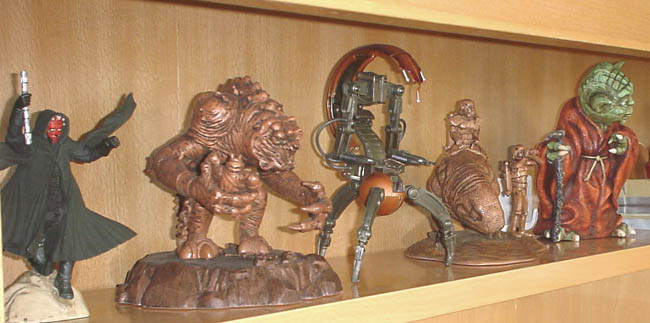 (Above: Maul (Applause), Rancor (Applause), Destroyer Droid (Hasbro), Dewback and Stormtrooper (Applause), and Yoda.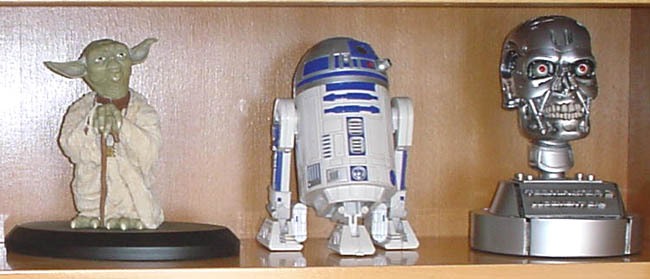 (Above: Yoda (Attakus), R2D2 (Hasbro), T2 T-800 skull (3D Legends)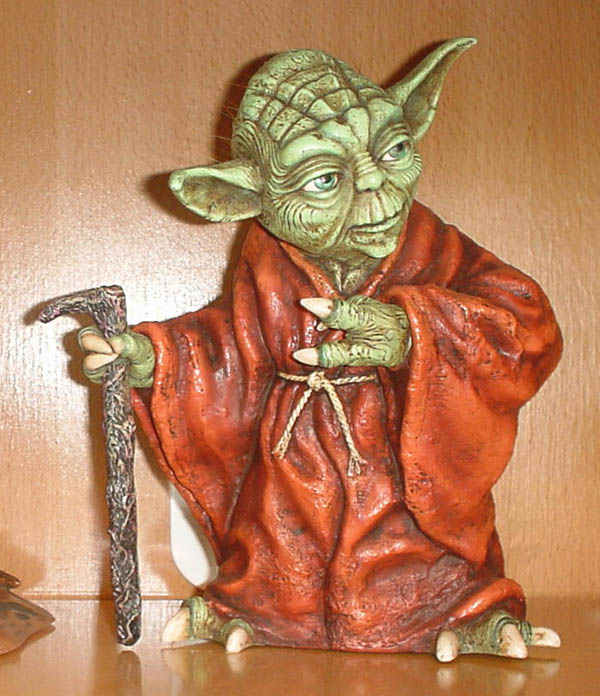 (Above: Close-up of the Yoda model statue which I bought from Phuket, Thailand. Notice the maker even put hair into the head!!)
(Above: Close-up of the beautiful pewter Death Star II, by Rawcliffe.)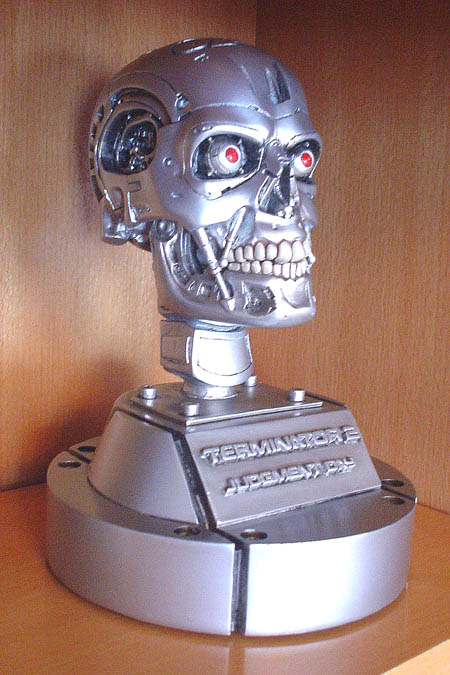 (Above: Close-up of the T-800 skull, by 3D Legends.)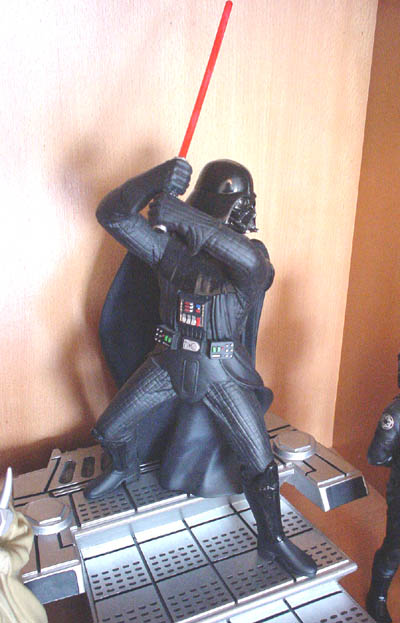 (Above: Close-up of the Cinemacast Vader, which is the only Star Wars memorabilia on George Lucas' desk!! You can see it in one of the interviews in the Special Edition versions of the original trilogy.)